Kansas City Metro Area
Stand for Peace
Mothers Day 2008
May 11, 2008


On Mothers Day 2008, we peacefully assembled along the public sidewalk on 95th Street between Nieman and Quivira, in Overland Park from 3:00-4:00. Standing shoulder to shoulder, 500 mothers and others lined the sidewalk joined by Julia Ward Howe re-enactors, Mike Pruitt from Iraq Veterans Against the War, musician Emily Tummons and the Shawnee Mission Unitarian Universalist Church peace choir.





Be a part of Mothers Day as it was originally intended - a day to stand for peace.


Enjoy these photos from our 2008 event!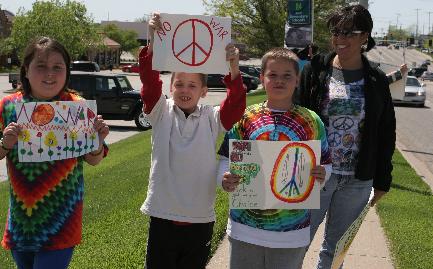 Jack, Sam, Zoey and Melanie stand for peace.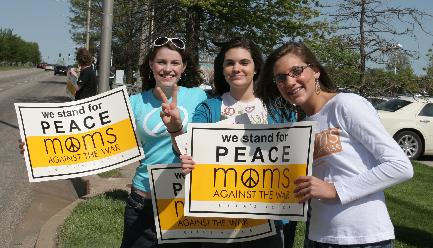 Camille, Anna and Julia Stand for Peace to honor their mothers.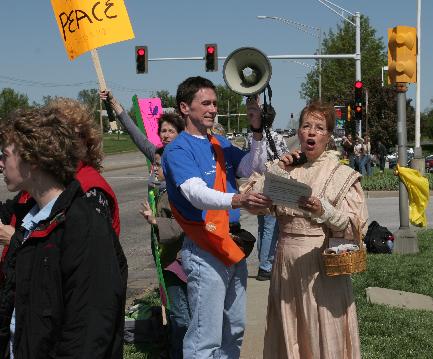 Jim helps our Julia Ward Howe re-enactor.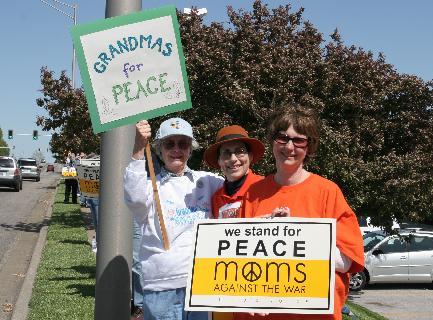 Sue, Jean and Susan stand for peace to reclaim their holiday.
Betty and Connie (mother and daughter) stand for peace.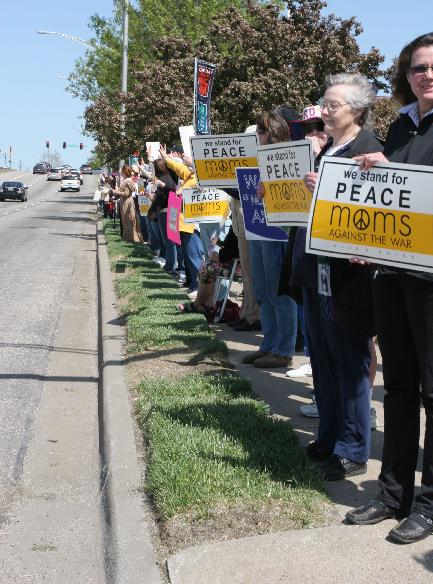 500 Mothers and others take back Mothers Day and Stand for Peace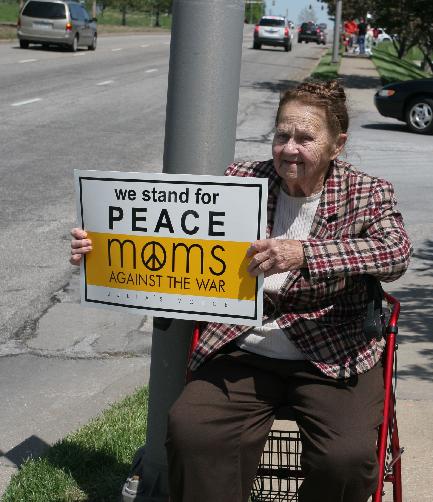 Peace is for everyone
Peace for me, too Mom!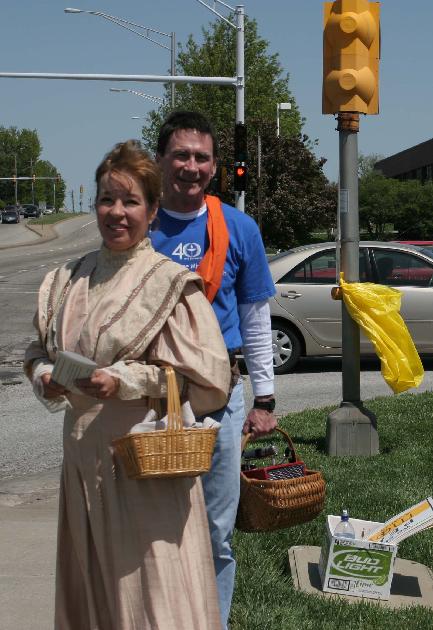 "Julia Ward Howe" and Jim
"Arise then, women of this day! Arise all women who have hearts!"
Kira and Barbara talk with Mike from Iraq Veterans Against the War
Dave leads us in song!
Dads support peace too!
We will not allow our sons to unlearn all that we have been able to teach them of charity, mercy and patience.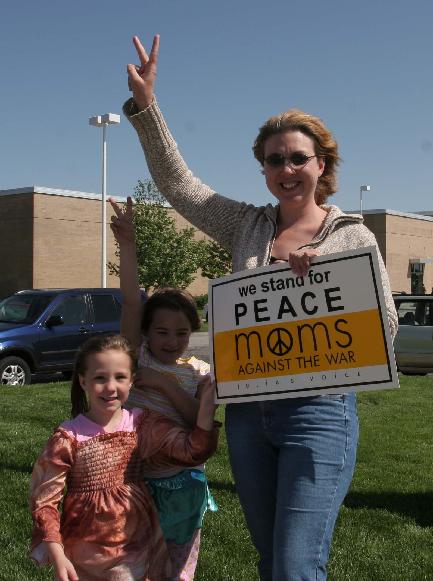 Honoring Mom on Mothers Day by coming to the rally!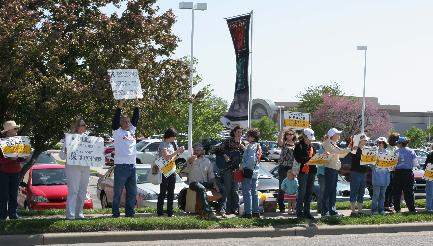 Emily Tummons leads us in song.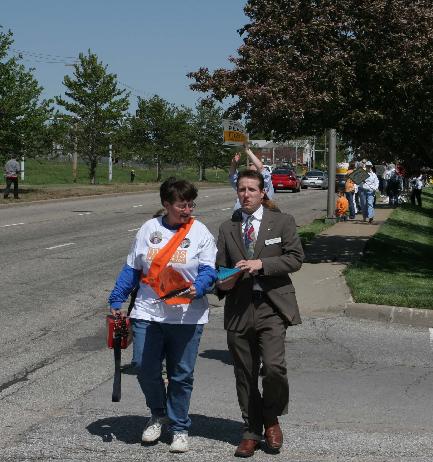 Kay and Thom
Mothers Day Stand for Peace
May 11, 2008
Overland Park, Kansas

Program Presentors


Our program presentors rotated through the crowd every 10 minutes as we lined the sidewalk along 95th Street.



Cynthia Hyer and Laurie Hamilton
Portray Julia Ward Howe
Hear Julia's voice through her Mothers Day Proclamation
and a short history of her life.

Mike Pruitt
Speaks for Iraq Veterans Against the War
Words from experience.

The Shawnee Mission Unitarian Universalist Church Peace Choir
Under the direction of Dave Simmons
Join us in some songs of peace!

Emily Tummons, singer
Enjoy the beautiful voice of this talented young singer!




Events around the country...

Bethesda Maryland --
Celebrate Motherís Day by Valuing the Lives of All Children
Alice Rothchild, M.D.
Jewish Voice for Peace
Author, Peacemaker, Speaker
Sunday, May 11, 2008, Motherís Day

Cedar Lane Unitarian Universalist Church
11:30 a.m. Ė 1:30 p.m.
Contact

Michael Benefiel (301) 929-5252 or mike@persuasiveinformation.com
Minneapolis Minnesota
A Mothers Day Forum
First Unitarian Society of Minneapolis
Sunday, May 11, 9:30
900 Mount Curve Avenue; Minneapolis, MN 55403
Contact 612.377.6608
Ames Iowa

Children standing for peace
North Hyland Avenue
10:00 and 12:00
May 11, Mothers Day
Unitarian Universalist Church of Ames
1015 North Hyland Ave.
Ames, IA 50014-4005
Contact: (515) 292-5960

Idaho Falls Idaho

"Mothers' Day for Peace" walk
May 11, Mothers Day
Snake River Freedom Coalition

Orange City, Florida

Mosaic Unitarian Universalist Church
Presents a special Mothers Day program
"

More Than a Hallmark Holiday

"
3:00, Sunday May 11
425 S. Volusia Ave., Orange City, FL.
For more information:

mosaicuu.org

or


(386)228-3130

.
Are you planning a Mothers Day Peace event in your community? Let us know and we'll include it on our website to help you publicize the event.

Just click on the "Contact us" button on the left.
This website has been designed by Julia's Voice. Contact the webmaster here slsautter@gmail.com